Svanehøj Group companies win orders for a major FPSO project
Both Svanehøj Danmark and Hamworthy Pumps are chosen to supply pumps and equipment for an FPSO conversion project. All-electric pumping systems will contribute to reducing energy consumption.
Oil and gas companies are increasingly looking for ways to boost output, and reduce operating costs and carbon emissions. At the same time demand for oil and gas has been increasing in recent years, and this is fueling the sales growth in the global FPSO market.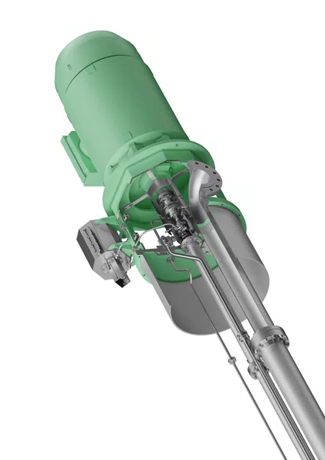 As a specialist in electric pumping systems, Svanehøj is well-positioned to meet the oil and gas companies' needs for more energy-efficient solutions. Electric cargo pumps are more energy efficient than hydraulic pumps, which thereby contributes to reducing fuel consumption and CO2 emissions from operations.
Most recently, both Svanehøj Danmark and its sister company Hamworthy Pumps have secured significant orders for an FPSO unit to be built in China and later put into operation in Brazil.
According to Claus Hyttel Christensen (Sales Manager, Energy), the message to the industry is that choosing a Svanehøj DW Cargo Pump is a part of the solution to guide the offshore industry in a responsible direction. The world is still dependent on oil, and it is a common goal to make the handling of fossil fuels as clean as possible.
"Powering a better future is Svanehøj's philosophy behind the all-electric offshore pumping systems and it is all about having solutions that fit the purpose when carrying out pumping operations in the most energy-effective way. I am confident that close technical and commercial collaboration within the industry will lead to even more successful partnerships," says Claus Hyttel Christensen.
Svanehøj Danmark's order for the FPSO project includes:
- 4 offshore deepwell cargo pumps
- 2 deepwell diesel pumps
- A Variable Speed Drive (VSD) control system with vibration monitoring
Hamworthy Pumps' order for the FPSO project includes:
- 3 inline cargo pumps
- 3 end suction stripping pumps
- A Variable Speed Drive (VSD) control system / cargo auto-unloading system
Read more about Svanehøj's offshore energy solutions here:
https://www.svanehoj.com/solutions/green-cargo-solutions/energy/