Elisabeth's job is to sharpen the internal processes
Meet Elisabeth Kjær Aarup who recently joined Svanehøj in a newly created position as Process Quality Manager.
A search for a new challenge turned into a cup of coffee and a tour of the facilities at the Svanehøj HQ with Glenn Jarl Christophersen, the Chief Supply Chain Officer at Svanehøj.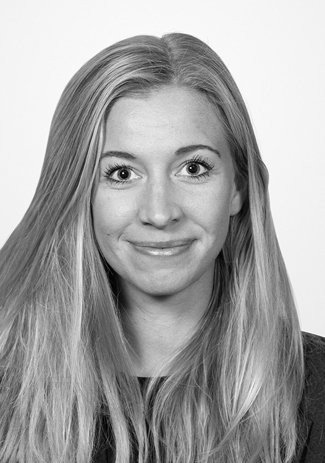 And after a thorough process, Elisabeth Kjær Aarup has now taken on the newly created position as Process Quality Manager at Svanehøj. Here she will be responsible for optimizing internal processes across departments in the company.
- Svanehøj's journey has been quite interesting to follow. It became clear to me through our talks that it is a company with a constant focus on improving. Being part of an organisation with this type of mindset appeals to me, and therefore I am looking forward to helping to optimize the internal processes, says Elisabeth.
She joins Svanehøj from the tech company Asetek, where she worked with process architecture and developing a quality management system in full compliance with ISO Standards 9001 and 14001. Additionally, she was a part of the sustainable initiatives at Asetek and is happy about the prospect of continuing her work at Svanehøj.
- Our ISO-certified quality management system enables us to accommodate external demands, such as political legislation and social responsibilities, so we know how to implement these into the company. My job is to sharpen the processes, so we are faster in the transitions, in accommodating new stakeholder requirements and new legislations. This requires a dissemination of the process' mindset, so everyone knows how to adapt, says Elisabeth.
End-to-end customer understanding
The internal processes are essential in making Svanehøj as efficient as possible. Therefore, Elisabeth's role is to maintain a focus on a strong process architecture that supports Svanehøj's strategy. This also includes processes related to the delivery of products and services to accommodate customers' needs in the best possible way.
- The feedback loop will be a valuable tool for us as we look to strengthen our internal processes. We must analyze what types of customer feedback we receive and how we handle them. In this process, it is important to be aware that we do not introduce too much complexity. Instead, we must utilize our potential for efficiency, for example through digitization of certain processes, says Elisabeth.
Elisabeth Kjær Aarup has a Master of Science in international technology management from Aalborg University. Prior to Asetek, Elisabeth worked for Norlys, Eniig, and Grundfos in various roles focusing on process and quality.