Six new colleagues at Svanehøj
The growth continues at Svanehøj. Recently, six new employees have joined the Svanehøj team in Denmark.
Elisabeth Kjær Aarup is employed as Process Quality Manager. She joins Svanehøj from a position as Quality Coordinator at Asetek. Elisabeth holds a Master of Science in International Technology Management from Aalborg University. Prior to Asetek, she worked for Norlys, Eniig, and Grundfos in various roles focusing on process and quality.
Nithin Sudarsan is employed as Sales Director, Gas. He joins Svanehøj from a position as Sales Director at Desmi Ocean Guard. Nithin holds a Bachelor of Engineering and an MBA. He has worked in the maritime business for more than 20 years for companies such as Hamworthy Pumps and Wärtsilä.
Annemarie Pedersen is employed as Aftersales and Service Supporter. She joins Svanehøj from a similar position at MAN Energy Solutions where she has worked for more than 16 years. Annemarie holds a master's degree in English and is a trained correspondent (English/French).
Marc Poulsen is employed as Technical Sales Engineer in the fuel sales team. He joins Svanehøj from a position as service engineer and project coordinator at A.P. Moller – Maersk. Marc holds a bachelor's degree in Technology Management and Marine Engineering from MARTEC.
Jacob Henneberg Nielsen is employed as R&D Engineer. He recently graduated as Master of Science in Mechanical Engineering (Design of Mechnical Systems) from Aalborg University.
Christian Bang Carlsen is employed as Automation Engineer. He joins Svanehøj from Martec where he has worked as associate professor in automation since 2010. Christian is a Marine Engineer and has a Graduate Diploma in Business Administration. Prior to Martec, he worked as a Machinist at the Royal Danish Navy, Maersk, and Svanehøj.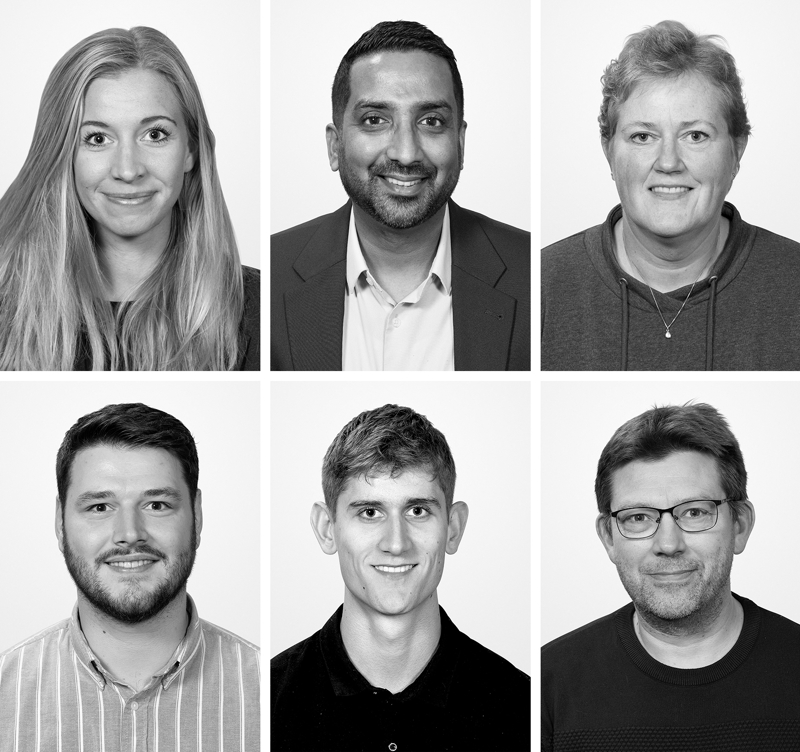 Top (from left): Elisabeth Kjær Aarup, Nithin Sudarsan, Annemarie Pedersen.
Bottom (from left): Marc Poulsen, Jacob Henneberg Nielsen, Christian Bang Carlsen.