In 2019, Svanehøj opened an office in Kobe, and at the end of 2020, the company strengthened its presence in the Japanese market with the selection of Hirohide Gohda as the new director in Japan.
Since then, progress has been swift. The Japanese office doubled its order intake in 2021and also got off to a flying start in 2022 with orders for LNG Fuel pump systems for Mitsubishi Shipbuilding and LPG cargo, as well as booster pumps for Izumi Steel Works.
What is the key to this success? According to Hirohide Gohda, it is of course about being able to offer the pump solutions the market demands. But it is also very much about building relationships that create value for all parties.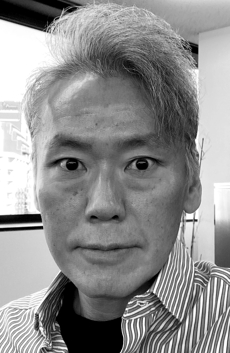 "We make every effort to understand our customers' issues, to offer solutions and be supportive at all times. That said, I always emphasise to my employees that being customer-centric should not be confused with representing customers' interests. When customers are too demanding, we should not be afraid to tell them so. Strong customer relationships depend on terms and conditions that are fair and favourable to all parties", says Hirohide Gohda.
LNG segment is growing exponentially
The Japan Office's new order from Mitsubishi Shipbuilding includes fuel pump systems for four LNG-powered pure car and truck carriers (PCTC). The MHI Group company exercised an option on fuel pumps for four vessels, in addition to the six vessels ordered by the shipyard in July 2021. The total order thus includes fuel pump systems and special tools for a total of 10 LNG-fueled PCTCs.
"Globally, the LNG fuel segment is growing exponentially, and we are committed to doing our best to seize the growth opportunities. At the same time, we work hard across all segments to ensure that we continue to live up to the expectations of our loyal local customers", Hirohide Gohda says.
In 2022, Svanehøj Japan expects sales growth of around 20%. The office in Kobe will soon be moving to larger premises to accommodate a growing staff. Svanehøj Japan has recently hired an additional service engineer to handle an increasing number of local installation tasks. There are also plans to hire an additional service engineer to service measuring systems on LNG tanks as a result of Svanehøj's recent acquisition of Wärtsiläs Tank Control Systems.
Sea Japan 2022: A great opportunity
From 20-22 April, Svanehøj will participate as an exhibitor at Sea Japan. Here, Hirohide Gohda looks forward to showing the local shipbuilding industry that Svanehøj is already well-advanced in solutions for the marine fuel of the future.
"Sea Japan is a great opportunity for Svanehøj to showcase not only our current line of quality products but also, and perhaps more importantly, our commitment to contribute to and play our part in the green transition", Hirohide Gohda says.