Experienced project manager is the new Head of Projects at Svanehøj
After more than 25 years working in wind and logistics, John Walther has joined Svanehøj's busy project department. Here he will ensure even better execution of client projects and development projects.
Increasing sales orders, more complex projects, and a stronger focus on developing new products for the energy transition put greater demands on the project department at Svanehøj. At the end of December, John Walther took over as Head of Projects and a staff of nine employees, managing sales projects, claims, and development projects.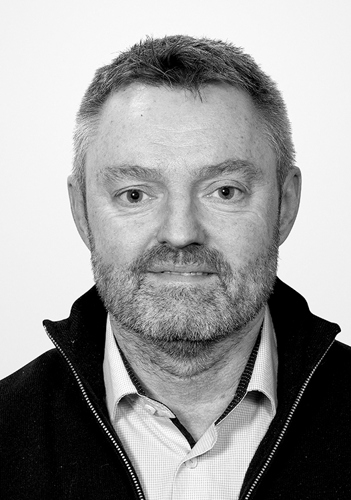 - Svanehøj has grown a lot in recent years, and we are in the process of optimizing our processes so that we can handle more projects and become even more efficient in our execution. Whether a project is small or large, we must have the same structural approach with well-defined roles and tools to ensure that we act as quickly as possible and always leave the customer with a good experience, says John Walther.
The will and desire to improve
John Walther has worked with project management throughout his career and most recently came from a position as Project Director at the engineering company DIS/CREADIS. Before this, he worked as Head of IC Management at MHI Vestas Offshore Wind, responsible for building a department to handle product failures more efficiently. He holds a B.Sc. in Production Engineering and an E-MBA in change management.
- What appeals to me about Svanehøj is the will and desire to improve. In the project department, we have more than 170 years of experience in project execution in Svanehøj, and this is a great strength. But we are also aware that we can become even better and more efficient, and I look forward to contributing to the process, says John Walther.
John Walther has taken over as Head of Projects from Melvin Nielsen, who was appointed Managing Director of Svanehøj France in the autumn of 2022.