Massive international growth and an organisation in rapid development require more HR resources. Therefore, Svanehøj has appointed Tina Donslund in a newly created position as Global HR Manager.
Following a number of years in the Tech industry – most recently as Head of People & Talents at Trackunit A/S – Tina Donslund has taken on a new challenge in the marine industry with the appointment as Global HR Manager at Svanehøj.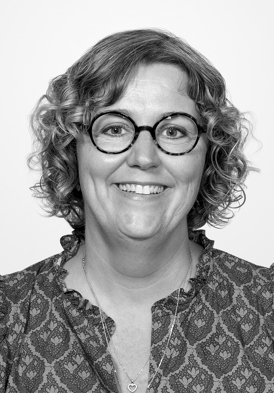 As of 1st August 2022, she started at a company with a long and proud history, which is currently undergoing an extensive transformation, driven by the green transition. Svanehøj has more than doubled its staff since 2019 and is present in Denmark, France, the UK, Japan, Singapore and China.
"Svanehøj has put sustainability at the top of the agenda and is embarking on an exciting development that will bring about major changes in the company. My task will be to help cultivate a strong culture and ensure that we have the right skills on board at the right time", says Tina Donslund.
Talent is something you do
With the appointment of Tina Donslund, Svanehøj has gained a Global HR Manager who has extensive experience with competence development at both the manager and employee levels. In close collaboration with management, she must now define a strong employee strategy based on Svanehøj's values; people, trust, innovation, excellence and cost-effectiveness.
"My approach is that talent is not something you are, but something you do. My main task is to support that we develop and put our employees' talents into play, so we can deliver on our purpose and strategy. This requires a culture that motivates employees to be ambitious. Svanehøj must be an even greater workplace where people want to be and develop because they want to be part of the journey. In this way, we can become even better at attracting and retaining talented employees" says Tina Donslund.
More news
Our latest news provides you with information from our world of deepwell and in-line pump technology.